"Higher, faster, stronger." This is the Olympic motto which is also the motto of Sports Department of Xi'an Polytechnic University. If you are a basketball fan, you will find students who share the same idol with you; if you are interested in running, the frequently held track and field meeting may be your best choice. You can find all kinds of fascinating sports meeting here that attract you. We have spring sports meet and autumn sports meet every year. You will find that there is always some exciting sports meets are carrying on like a raging fire whenever you want to express your passion on the playground. In order to encourage more students to do exercise which can greatly enhance their physical fitness, our school will spare no efforts to support all kinds of sports meet.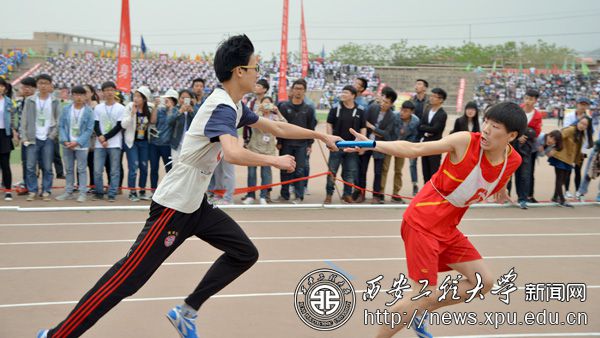 We are young. Keeping on reading and reading in the library is not what a college life should be. Our school keeps bringing surprises to those who like exercise for you can always find some sports meets are going on.Life rest on exercises,it just like you are overcoming the setbacks one by one in your life when you stride across every hurdle in a hurdle race. And sports need teamwork, you should keep your relay baton and pass it to your teammates in a relay race. You can learn what cooperation is while enjoying the race. We have swimming contest, high jump competition, bicycle riding competition and some interesting sports like tug-of-war.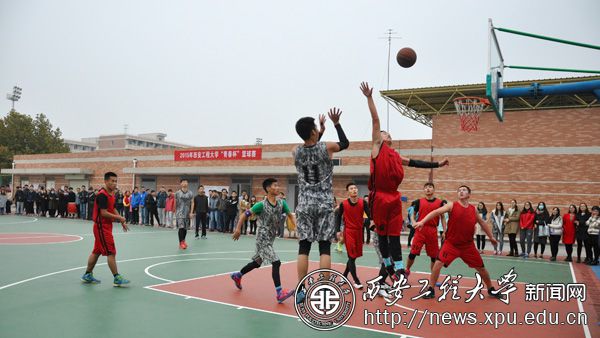 If you do exercise just for fun or for your health and don't want to take part in any competitions. You can take part in some sport clubs or just go to the playground with your friends and enjoying the sunshine while doing exercises. As a college student, it is indispensable not only be healthy physically but also strong mentally. That makes you overcome all the difficulties in both your study and personal life. It is known to all around the world that Chinese athletes are good at playing table tennis, you can learn how to play it here just like some foreign students did before.
The rich sports life makes you always full of energy and which in turn makes you much more efficient in academy. The sport facilities in both the two campuses in our school are very good and available all the time for students. Our school will make much efforts to improve the sport facilities, the old playground in JinHua campus will be revamped soon. The basketball playground has been revamped already, you can see lots of students yelling to change their defensive tactics and celebrating nice shots everyday. The sunlight shining on their faces, you may feel excited and want to join them. You will like our university.